Hi, my name is Sam *waves* I am a 30 something Londoner, part time vintage seller, part time book keeper (well learning) wife and more importantly mum to my 3 year old terror.
What started as a blog to go along side my vintage business has quickly turned into a crazy addiction! I love everything about it, the creativity, community and just the freedom to put out there whatever I feel. A few years ago I didn't really know much about blogs or even really read them (yes I was apparently hiding under a rock) but in such a short time I have met some fabulous people and have been introduced to lots of amazing blogs!
So I do hope you enjoy my site and a big thank you to every single one of you that reads my teeny tiny space on the tinterweb and all those amazing comments most certainly make my day!
My Blog Button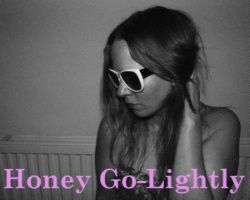 For contact please email me at honeygo_lightly@yahoo.co.uk